---
Hub Roofing
Hub Roofing believes in keeping it simple. Our customers and clients in the Inland Empire, San Bernardino, Riverside, Orange County and Palm Springs areas want and deserve highest quality roofing materials, professional roof installation, a reliable labor roof warranty, along with the lowest possible roof prices; and that's what we deliver and have been serving the greater Inland Empire and Los Angeles areas for over 25 years. You can trust Hub Roofing for responsiveness, reliability, trustworthiness, attention to detail, and follow through with talking care of your roof job.
Roofing Contractor
Hub Roofing is among the best roofing contractors in the Inland Empire and Los Angeles areas. From roof repairs, to roof replacement you can be assured that Hub Roofing will perform with the highest level of workmanship. We will waterproof your home. We're always available to respond to any roof emergency service. We will be there quickly to help you with your project, whether its roofing repairs that are needed or a roof replacement, we will give you all the options so you can decide.
From residential roofing to commercial roofing including condo and apartment buildings, strip malls and warehouses, Hub Roofing will service your roof using the highest quality standards.  We specialize in composition shingle roofs, flat asphalt roofs that include: tar / hot mop roof, torch roof, Elastomeric reflective coatings, steep roofs, wood shake, seamless gutters, and commercial roofing that will pass all city permits and title 24 compliance.
We are fully insured and bonded. We carry workers compensation for our workers and $1 million dollars liability insurance coverage. We are licensed with both General License B and C39 roofing contractor license #. Hub Roofing can repair any wood damage, weather it is minor or structural, that includes re-slope, the wood surface, installation of skylights, re-frame, repair any structural damage or any roof application. Hub Roofing is a certified roof contractor with the state of California, and can obtain its own roof permit, and pass all roof inspections.
Review Our Roofing Repair Before & After Gallery
Commercial Roofing Services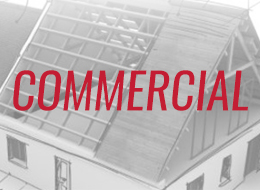 Commercial Roofing Services
Learn More
Residential Roofing Services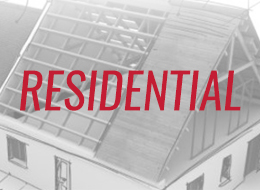 Residential Roofing Services
Learn More
Hub Roofing has been servicing realtors, real estate brokers, and their clients in San Bernardino and Los Angeles counties for more than a decade. We perform top quality detailed roof inspections and complete detailed roof reports with multiple options for your clients.  Our services provide a level of confidence that is unmatched when it comes to buying or selling a home. We determine the health and integrity of the roof we also work with any needed entity, such as, insurances, banks, realtors, and loan companies to create any needed roof certification. Along with roof inspections, we offer an annual maintenance roof program. This program will help with cleanliness and structural integrity for the long term of the roof. Get your roof prepared for winter with an annual roof maintenance visit. One visit a year will pro-actively keep your roof leak free and prolong the life of your roof for years to come.
In addition to that each roof job that we complete we issue a limited labor roof warranty that determines the years that we are guaranteeing the roof functionality, including a roofing material warranty that is issued by the manufacture.
At Hub Roofing we have built our success on providing what we promise, and standing behind our workmanship. Our customers in San Bernardino, Riverside, Orange County, and Los Angeles appreciate the type of honest, straightforward communication by our team of professionals.
Please take your time and look over our website and roofing testimonials, and contact us for a free estimate.
Looking forward to helping you with your roof job.
Commercial Roofing Services
Commercial Roof Repair
1Roof Repairs

Need a roof repair? We've got you covered!

2Roof Maintenance

Roof due for a maintenance? We've got you covered!

3Roof Restoration

Need your roof restored? We've got you covered!
My roof leaks. Do I need to have it replaced completely?
Not necessarily. Leaks can result from flashings that have come loose or a section of the roof system being damaged. A complete roof system failure, however, generally is irreversible and a result of improper installation or choice of materials or the roof system installation is inappropriate for the home or building.
Can I do the work myself?
Most work should not be done yourself. Professional roofing contractors are trained to safely and efficiently repair or replace roof systems. You can damage your roof system by using improper roofing techniques and severely injure yourself by falling off or through the roof.
How long can I expect my roof system to last?
Most new roof systems are designed to provide useful service for about 20 years. Some roof system types, such as slate, clay tile and certain metal (e.g., copper) systems, can last longer. Actual roof system life span is determined by a number of factors, including local climatic and environmental conditions, proper building and roof system design, material quality and suitability, proper application and adequate roof maintenance. Roofing product manufacturers offer a variety of warranties on their products. Take a close look at those warranties to see what responsibilities and financial obligations manufacturers will assume if their products fail to reach their expected lives.
What will a new roof system cost?
The price of a new roof system varies widely, depending on such things as the materials selected, contractor doing the work, home or building, location of the home or building, local labor rates and time of year. To get a good idea of price for your roof system, get three or four proposals from reputable contractors in your area. Keep in mind that price is only one factor, and it must be balanced with the quality of the materials and workmanship.